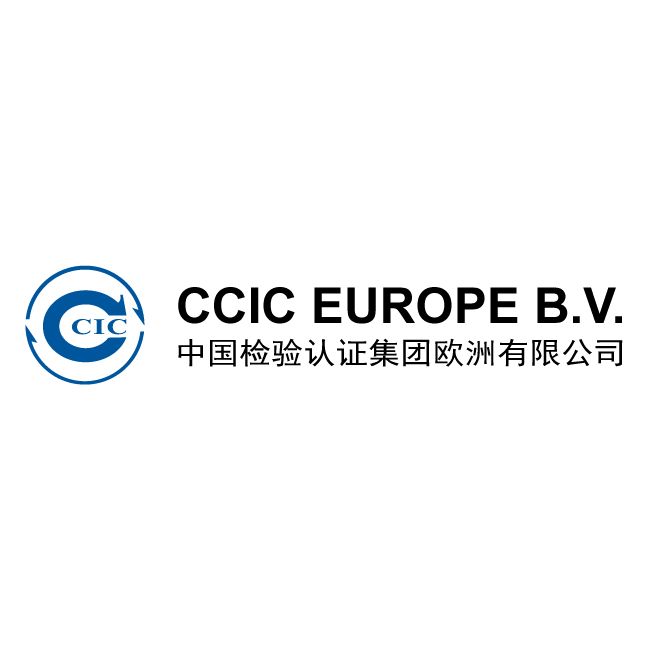 China Certification & Inspection Group (abbreviated as CCIC Group) is a central enterprise approved by the State Council and managed by the State-owned Assets Supervision and Administration Commission of the State Council. It is a comprehensive quality service organization, established in 1980, with"inspection, appraisal, certification, and testing" as its main business.
After 40 years of development, CCIC Group has two major brands, CCIC and CQC, and has three major business platforms: inspection companies, China Quality Certification Center (CQC), and testing companies. It has a complete network of domestic institutions, and sets up agencies at major ports and cargo distribution centers in more than 30 countries (regions). It has institutions, nearly 20,000 employees and hundreds of laboratories, providing "package" solutions and "one-stop" comprehensive quality services for more than 100,000 domestic and foreign customers.
CCIC Europe B.V. is European regional headquarters of CCIC Group which is located in Rotterdam, Netherlands.It performs regional headquarters management functions for CCIC Germany, CCIC London,CCIC France , CCIC Spain, CCIC East Europe, CCIC Netherlands, CCIC Europe-Testing and CCIC Europe food test.
In addition to regional management functions, as an independent third-party quality service organization approvedby the Dutch government, the company also coordinates the inspection,appraisal, certification, and testing services of European companies, and accepts business entrustment and related consultations from domestic and foreign customers.
The major businesses include consulting and testing of food and agricultural products Chinese market access, inspection & appraisal of used machinery, inspection& consulting of regenerated metals and other regenerated raw materials, CCC certification, Port cargo identification business, textile inspection and consulting, product traceability, EU market access policy consultation, etc.
Add: Max Euwelaan 61, 3062 MA, Rotterdam, The Netherlands
Tel: +31 (0)10 763 0151
Email: info@cciceu.com
Website: http://www.cciceu.com/
‍