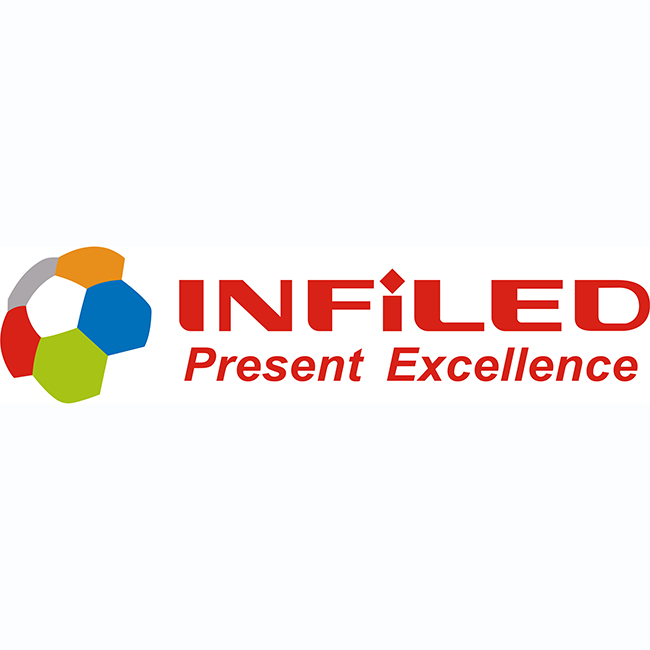 INFiLED is headquartered inShenzhen and registered under the full name Shenzhen INFiLED Electronics Co.,Ltd. Using the most advanced production equipment and high-quality components,INFiLED is a high-tech enterprise specializing in developing and manufacturingLED video equipment with professional modern factory and advanced productionmachines. INFiLED strictly carries out the ISO9001 Quality Management System,Total Quality Management System, ISO14001 Environment Management system andOHSAS18001 Occupational Health and Safety Management System.
INFiLED's product application range covers commercialadvertisement, transportation, sports, entertainment events, command &control centre, corporate lobby and conference hall and other creativeapplications. The products have been installed in over 85 countries and havebeen CCC, CE, UL, ETL, FCC, RoHS and TUV certified.
INFiLED has sales and service network over the whole world,INFiLED Europe B.V. is base in Netherlands and response for EMEA market, Wehave 100% control sub-company in Spain and Middle east, and also sales officein Germany and France. INFiLED offering customers the most energy-saving LEDproducts and the best service and user experience.
Based on the principle of'FiveStars Culture', INFiLED is striving to be a top brand of LED screenmanufacturer to light up the world with visual feast!
Add: Kiotoweg 409, 3047 BG Rotterdam, Netherlands
Tel: +31102231866
Email: info@infiled.com
Website: www.infiled.com