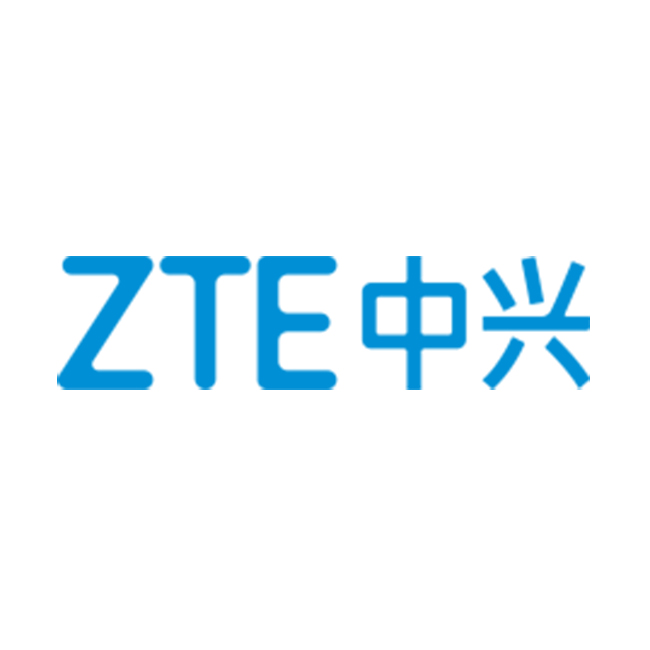 ZTE Corporation is a global leader in telecommunications and information technology. Founded in 1985 and listed on both the Hong Kong and Shenzhen Stock Exchanges, the company has been committed to providing integrated end-to-end innovations to deliver excellence and value to consumers, carriers, businesses and government and enterprise network customers from over 160 countries around the world to enable increased connectivity and productivity.
ZTE has complete end-to-end product lines and integrated solutions in the telecommunications industry. By means of all series of wireless, wireline, services, devices and professional telecommunications services, the company is capable of flexibly satisfying the diversified requirements and pursuit for rapid innovations of global operators and government and enterprise network customers.
ZTE believes in technology innovation as a core value of the company, investing more than 10% of annual revenue in R&D. The company has established state-of-the-art global R&D centres in USA, Sweden, China and so forth. ZTE has filed applications for more than 74,000 patents, with over 34,000 granted. Since 2010, ZTE has been ranked among the world's Top-5 for patent applications under the Patent Cooperation Treaty (PCT) each year, according to the World Intellectual Property Organization. As a major contributor and participant in the research of global 5G technologies and standards, ZTE has declared 2,561 families of 5G Standard-Essential Patents(SEP) to the European Telecommunications Standards Institute (ETSI), thereby being included among global top 3, according to IPlytics' report on February 2020.
ZTE is committed to a vision of balanced, sustainable development in the social, environmental and economic arenas. Promoting freedom of communication around the world, the company has incorporated innovation, technological convergence and the concept of "going green" into the product life cycle. This includes R&D, production, logistics and customer service. The company is also committed to maximizing energy efficiency and minimizing carbon emissions. As a member of the United Nations Global Compact and the Global e-Sustainability Initiative, ZTE has been publishing the Sustainability Report/Corporate Social Responsibility Report for 12 consecutive years starting 2009. According to Research Report on Corporate Social Responsibility of China 2018 issued by Chinese Academy of Social Sciences, ZTE ranks among the top 100 in terms of Social Development Index. Moreover, the company has been included among the FTSE4Good Index Series for second consecutive year since 2018.
Looking foward, the company will be committed to building its core competitiveness in independent innovation in the 5G era, and will accelerate the global commercial deployment of 5G by means of the leading end-to-end 5G products and solutions.
Add: Maanplein 20, 2516 CK, Den Haag, The Netherlands
Tel: +31 070-3040175
Website: www.zte.com.cn
‍